HydroxyPropyl Methyl Cellulose (HPMC)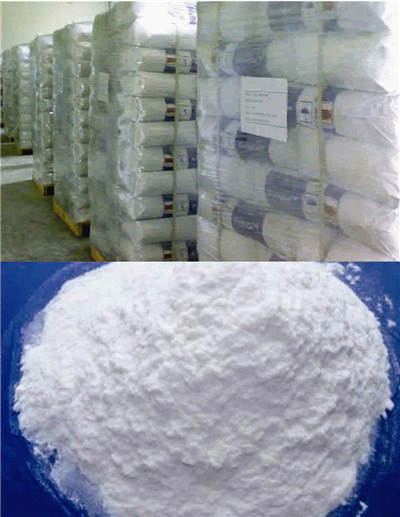 HydroxyPropyl Methyl Cellulose (HPMC)
Physicalproperties
1. Appearance:white or off-white powder
2. Granularity:The passing rate of 100 mesh is over 98.5% and that of 80 mesh is 100%. Theparticle size of particular specification is 40-60 mesh.
3. Carbonization Temperature:280-300℃
4. Density:0.25-0.70g/cm (usually about 0.5g/c), and the relative density is 1.26-1.31.
5. Discoloration Temperature: 190-200℃
6. SurfaceTension: 42-56 dyn/cm for 2% aqueous solution
7. Solubility
The product is soluble in water and part of solvents such as alcohol-water and propylalcohol-water solvents in an appropriate proportion. The aqueous solution owns surface activity, high transparency and stable properties. Products of different specifications have different gelation temperatures and the solubility changes with the viscosity. The lower the viscosity is, the higherthe solubility will be. HydroxyPropyl MethylCellulose products with different specifications also have difference in properties and the dissolution of HydroxyPropyl MethylCellulose in water won't get affected by the pH value.
8. As the methoxyl content decreases, the gel point of HydroxyPropyl Methyl Cellulose rises;the water solubility decreases and the surface activity will according lyreduce.
9. Besides, HydroxyPropyl Methyl Cellulose has thickening capacity, salt tolerance, low ash content, pH stability,water-retaining property, dimensional stability, excellent film-formingability, extensive resistance to enzymes, dispersibility and cohesiveness.
Type/

Index

Methoxy l %

Hydroxypropyl %

Gel

temperature

/°C

Loss on drying

Residue

PH

value

JJ-E

28.0-30.0

7.0-12.0

58-64

<=5%

<=1%

4.0-8.0

JJ-F

27.0-30.0

4.0-7.5

62-68

<=5%

<=1%

4.0-8.0

JJ-K

19.0-24.0

4.0-12.0

70-90

<=5%

<=1%

4.0-8.0

Type

Low viscosity(mPa.s) ——Medium viscosity

JJ-E

50

100

400

4,000

6,000

15,000

JJ-F

400

4,000

8,000

2,000

4,000

6,000

15,000

JJ-K

400

4,000

8,000

2,000

4,000

6,000

15,000

JJ-J

400

4,000

8,000

2,000

4,000

6,000

15,000

Type

High viscosity(mPa.s)

JJ-E

40,000

60,000

80,000

100,000

150,000

200,000

JJ-F

40,000

60,000

80,000

100,000

150,000

200,000

JJ-K

40,000

60,000

80,000

100,000

150,000

200,000

JJ-J

40,000

60,000

80,000

100,000

150,000

200,000