Potassium polyacrylate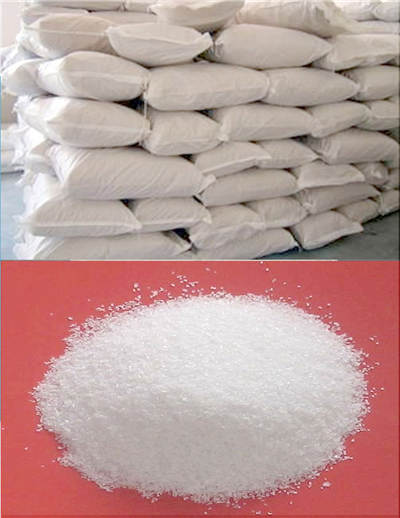 Appearance

Solid

content

Degree of hydrolysis

K-content

Intrinsic

viscosity

granularity

White

powder

≥90%

27.0-35.0%

11.0-15.0%

(adjustable)

≥6.0dl/g

≥90%

(0.2mm-1.0mm)
Property and application
This product is an anionic polymer which can dissolve in the water, and its aqueous solutions present weak alkalinity. It is a drilling fluid additive which can help to control mud making and clay dispersion. And it has good heat resistance, salt tolerance and certain ability of de-filtration,which is good for sloughing prevention and the discovery and protection of oil and gas layer. It has good compatibility with anionic and zwitterion treating agent, and can be applied to the fresh-water, saltwater, saturated salt-waterand water of different relative density drilling fluids system.
Usage:
This product can't be added to the drilling fluid directly. It should be made into theaqueous solution with the concretion of 0.5-1.0%, and then added it to the drilling fluid slowly. The dosage is 0.05%-0.3%.
Package and storage
25kg/bag :paper bag with plastic bag inside
750kg/bag:woven sack
This product is non-toxic;
Please pay much attention to the rain, moisture, sun exposure and high temperature.
The Storage Temperature is 0-350C.